Located across from Marion Square and steps from King Street, this renovated former federal building exudes old world Charleston charm.
Warm, upscale suites with full kitchens and complimentary room-in breakfast. Need I say more?!
Perfectly located, this hotel is elegant and sophisticated with modern southern decor.
This posh hotel is in a 1920s art deco building. A drink at their cocktail bar is a must!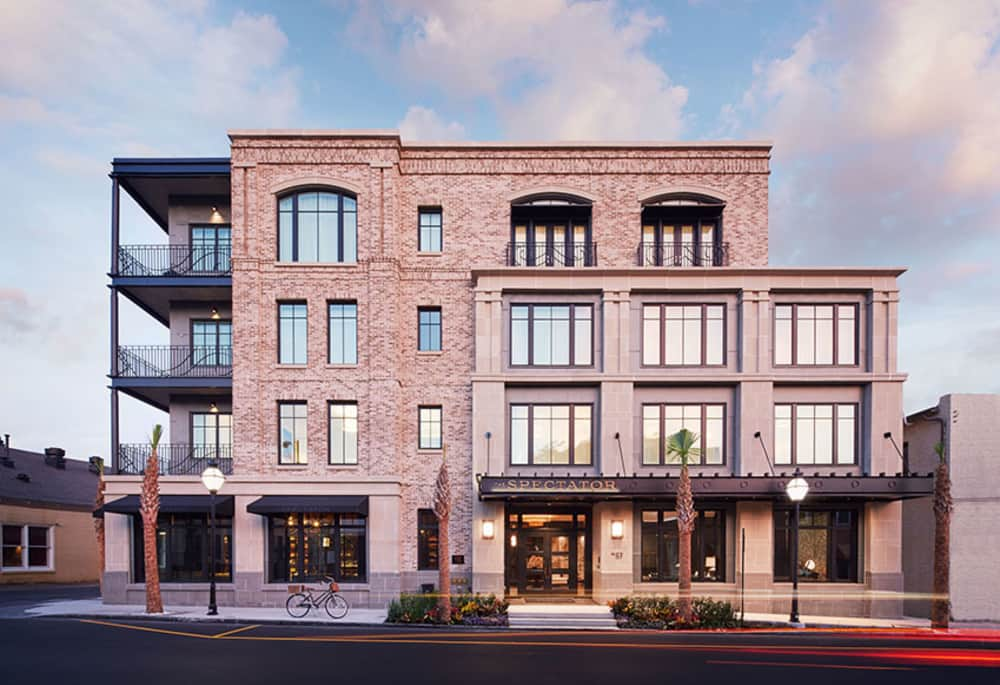 This art-filled boutique hotel in the French Quarter is conveniently located to many attractions. The best part of this hotel is the rooftop bar – stunning views of the city!